The Many Menus from the Land of the Sun
Liu Yang


11/21/2017 11:47AM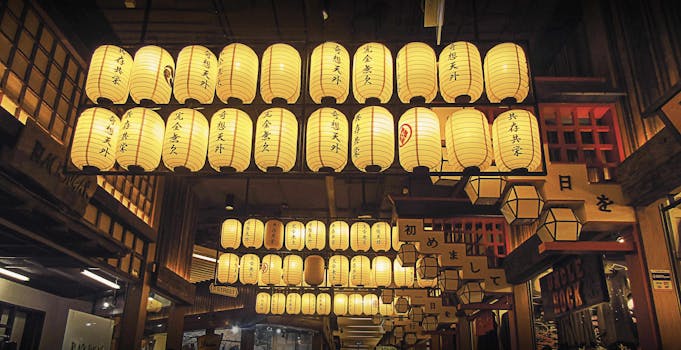 Japan has an imprint in many major global artefacts and has a major influence on many cultures today. One such influence and distinguishing cultural product is in gourmet and food.
Japanese food stands out for its distinguishing characteristics: raw food, outstanding fish cookery, and a variety of unique blend of spices. But perhaps the truly astonishing attraction of the Japanese food is in the manner by how it is served, a kind of visual treat that is both intriguing and pleasing. Visually, Japanese food is served in pleasant arrangements with ornaments that reflect changing seasons. During spring for instance, Japanese food is prepared with seasonal ingredients such as Japanese sweet coltsfoot (fuki) fatsia sprouts, spring cabbage and fresh onions and then arranged with bamboo shoots (takenoko) and rape blossom which are prime crops during spring. During summer, many Japanese restaurants in Singapore arrange their meals to resemble river or waterfalls. Most of these unique delicacies are available in many Japanese restaurants many of which may be found at the heart of Singapore.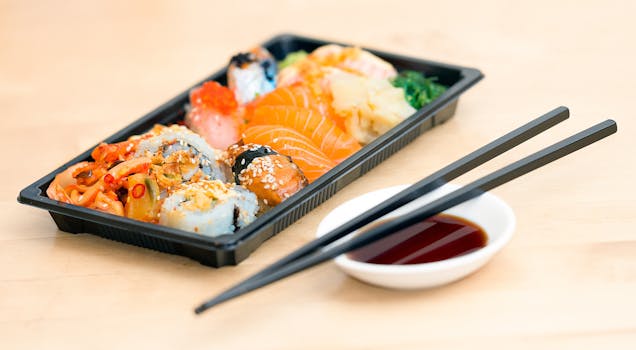 Japanese restaurants in Singapore offer authentic Japanese meal with a rich variety of options. Most of these treats are served around rice, center piece staple of any authentic Japanese meal. In a conventional Japanese meal, rice is served as a bowl of plain, cooked rice and is often mixed with raw egg and soy sauce or other toppings and this main meal is considered the basic element of any authentic Japanese meal. These traditional meals have however evolved. In many Japanese restaurants in Singapore and the world today, there are newer rice variants. One of the more internationally popular variant is the sushi, a rice meal made of cooked white rice flavored with seasoned vinegar. And then there is also the hand formed sushi (nigirizushi), rolled suchi (makizushi) and sushi rice topped with raw fish (chirashi) which are slowly becoming popular and commonplace offerings in many Singapore Japanese restaurants. Recently, the donburi rice variant, a mix of plain rice bowls with assorted toppings such as are stewed beef (gyudon), tendon (tempura), chicken (oyakodon), raw seafood (kaisendon) and egg is also finding an appeal among many Singaporeans.
Aside from the rice meal, authentic Japanese cuisine is also popular for its soup and viands. Among authentic Japanese restaurants in Singapore, the typical Japanese soup is made from miso paste dissolved in fish stock (dashi) often combined with wakame seaweed, small pieces of tofu, or sliced aburaage. For sidings or viands, Japanese sea food like sashimi, raw fish in soy sauce and Japanese spice (wasabi) and oteh grilled fishes (yakizakana) like mackerel (saba), salmon (sake), mackerel pike (sanma), horse mackerel (aji), Okhotsk atka mackerel (hokke), sea bream (tai) and sweetfish (ayu) are popular choices. For meat viands, tonkatsu, yakiniku, tempura and chicken teriyaki are commonly served in basic meal sets in authentic Japanese restaurants in Singapore.
But as far as viands go, one of the more popular Japanese cuisine and a standard offering in many Japanese restaurants in Singapore is the tonkatsu, deep fried pork cutlets served with shredded cabbage. It can also be served as rice topping (katsudon) or yakiniku, grilled bite-size pieces of meat usually beef and pork. On the other hand, the yakitori, chicken skewered in kushi, a bamboo material, and grilled over charcoal is also becoming a modern Japanese pork treat. In fact there are new yakitori bars and restaurants in Singapore that specializes specifically in yakitori meals and offer as many as 50 assorted yakitori meals tori seseri (chicken neck) and hatsu (chicken heart), buta bara (pork belly with onion), hotate bacon maki (scallop wrapped in bacon) and gindara (cod fish) served with Japanese sweet potatoes.